Use Free Photo Editor to Edit Funny Photos
Though there are lots of online photo editing websites for choosing, many people still prefer standalone photo editing software to edit funny photos, for its convenience even when using offline. How to choose photo editing software depends on your budget and your needs in photo editing, while Funny Photo Maker is a good choice for its three outstanding merits: free, easy to use, and has gorgeous photos effects.
let's See What Funny Photo Maker Can Do!
With Funny Photo Maker, you can edit funny photos with fantastic frames, face fun and artistic effects. You can edit funny photo for printing, for emailing to your friends, or for setting as your desktop wallpaper. You may also upload to web site, your album on Internet etc.
1 Frame
Frame allow you to edit funny photo with frames like billboards, calendar, computer screen and so on.
Have you ever dream of becoming a superstar and appearing on almost all kinds of ads? If yes, then Funny Photo Maker can realize your dream. Please take a look at the photo below, doesn't it looks like the girls are an models and spokes for the dresses they wearing? The photo below is just one template from Funny Photo Maker's free Frames Templates , and there are many other free frame templates in Funny Photo Maker, we bet you will surprised to see what funny photos you will get.Want to have a try with Funny Photo Maker?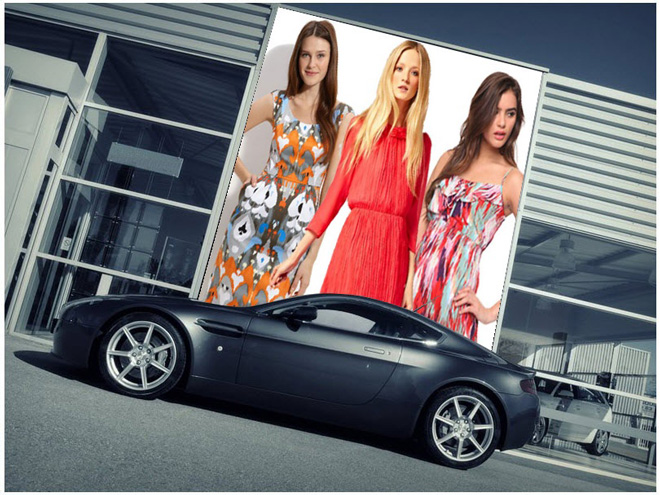 There are just 3 simple steps to edit photos: find the photo you want to decorate, select a free frame, template and then you can create a impressive photo creation. With Funny Photo Maker you can add cool free frames to your photos very quickly and easily. Besides, Funny Photo Maker also offers the functions of resizing, zooming in and zooming out.
2 Face Fun
"Face Fun" make it possible to edit funny photo by replacing your face with movie stars, celebrities, lovely animals and so on.
Want to know how you would look if you had another body? Want to see your face on a dollar bill or on a magazine cover? Now you can realize all these with Funny Photo Maker, the free "Face Fun" templates can realistically lets you swap any face to any body build in Funny Photo Maker, where a wealth of ready made free "Face Fun" templates for your choice, and lets you match and blend the face to the body so results can become amazingly realistic. Want to have a try with Funny Photo Maker?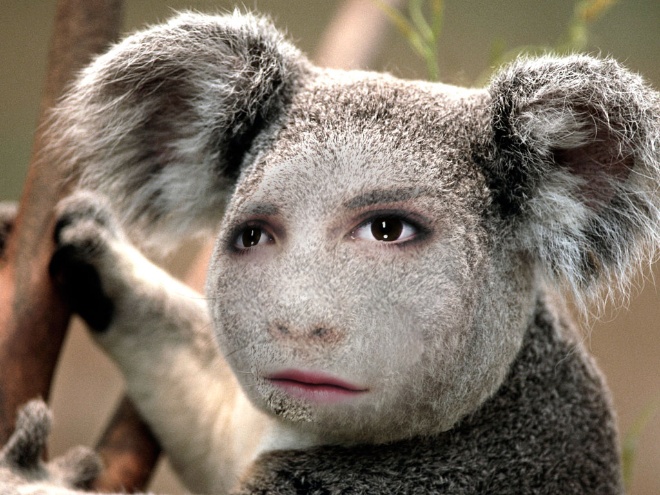 After finish editing funny photo, you can publish it to the social net working web sites and share it with your friends. Funny Photo Maker is simple yet powerful. The "Do Face Blend" function wipes away any hard edges and seams so that the face truly looks like a part of the body. The "Search Face" function can let the Funny Photo Maker search face automatically, yet it allows you to position the face. Because it is easy to use and user friendly interface, making good looking face swaps is just like a piece of cake.
3 Artistic
"Artistic" has the effects of "dim", "contour", "Hard Pastels", "Mist" ,"Rain" "Mosaic" and so on.
You may planned to have an artistic paint of yourself long ago but never find the right painter, now Funny Photo Maker may the painter! Funny Photo Maker can turn your photos into oil paint, hard pastels paint, emboss paint, water paint and wax paint. It can also add snow, rain, wave and effects like conture, 3D grid, mist, mosaic to your photo. Want to have a try with Funny Photo Maker?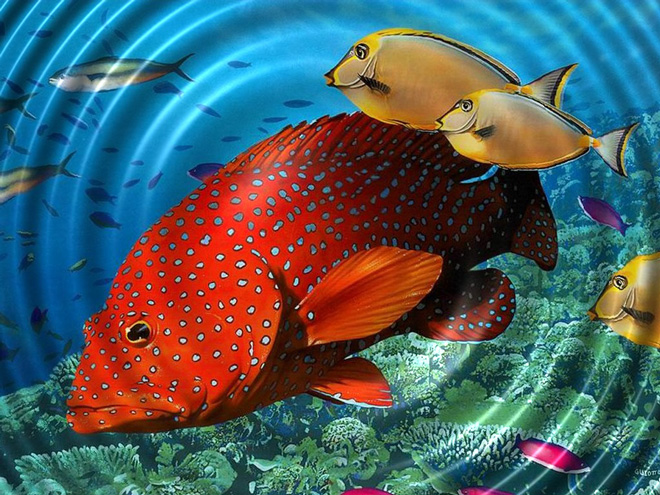 There is no need to know a lot about digital photography and computer graphics to understand Funny Photo Maker. As an easy to use Funny Photo Maker, it lets users edit funny photos beyond impressive easily. A beginner could decorate pictures and edit photos like a pro! Funny Photo Maker has lots of free frames templates, free face fun templates and free artistic templates groups, it can bring your life with much fun by editing funny photos, and by sharing it to your friends.